Well, so you want to know the full story… Okay then. I was born into a Frysk family, Vikings of origin that were at war with the Netherlands in the 14th century and then lost, and became a dutch province. Much like the Scots who will never think of themselves as Englishmen, we Frysk never really consider ourselves 'Dutch'. I had a very happy and sheltered childhood with amazing fantastic parents, grandmother, aunt, and sister, all living in the same enormous house. My parents told me that as a small child I would put down my blocks or toys whenever Spanish guitar music came on the radio, to pick them back up when the piece finished. Then, when I was in kindergarden, my father turned me on to the Beatles 'She loves you yeah yeah yeah.' I recall going to the record shop when I was 6, accompanied by my older sister, to go buy my first 45: 'Twist and Shout' by that band, backed with 'Do you want to know a secret', for Dutch guilders 2.25.
From early on, I listened religiously to whatever small amount of 'pop music' was on the radio, mostly the weekly 'hit parade' Tijd voor Teenagers (Time for Teenagers) and of course as soon as we could get the pirate radio stations, it was pretty much all day long. We eagerly awaited new singles by Beatles, Stones, Small Faces, Who, Manfred Mann, etc. 'We' being my father and I.
From age 4, I took music lessons, starting with piano, for my mother was very much set against my principal choice the guitar. I suffered thru the better part of a decade of piano, recorder, and theory lessons until in 1968, ten years old, I received a …guitar!!! You have no idea how complete I all of a sudden felt. When my favorite teacher Karel Buitinga got married to an incredibly beautiful lady, I did my first performance at his reception… By the way, he was also a guitar player and showed me my first bar chords.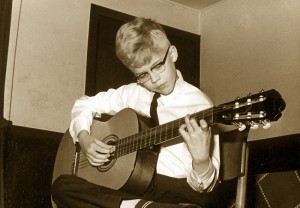 What I reallywanted all this time was an electric guitar. I saved up for that one. The guitar I bought was notable mostly for its very poor quality: the bridge wasn't even in the right position so that the thing would never play in tune until I figured out how to correct that. My first customizing job, I was 15 years old… For my 17th birthday my parents let me pick out a better guitar, a Les Paul copy made of plywood, but it had a tune-o-matic bridge, and I replaced the tuners, the pickups, the wiring… This was the guitar I took with me to London to 'become famous' and as soon as I returned to the Netherlands, I bought my first Gibson, an SG which after a week and a half I modified and put a 3rd pickup in, always thinking that 3-humbucker guitars were 'it'. This after playing a 3-pickup SG Custom in Amsterdam. I recently found a drawing of the wiring that I installed in that first 3-pickup guitar and it is almost identical to the wiring of Electric Gypsy 3-pickup guitars, except for the MOJO-knob…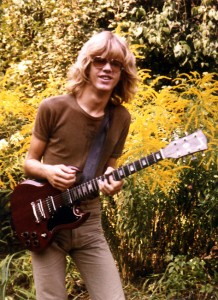 The SG broke (what else?) and broke again, and broke yet again, and I collected insurance money and bought in London an original 1969 Ampeg Dan Armstrong guitar, which instrument I'd fallen in love with in Paris the year before. Two years later my father and I made a bolt-for-bolt copy of that guitar (I'd bought a spare scratch plate and pickup and tailpiece) and even the buffs can't tell them apart. Can you?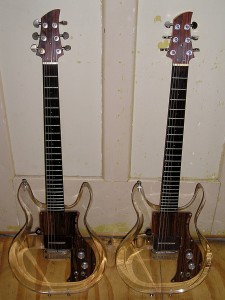 Years of playing around the Netherlands and Germany followed. The most havoc being achieved with a crisis-band that two friends formed around me: the feared and dreaded Teye's Mess Express. Dressed in black-and-white, we played our Dan Armstrong see-through guitars and bass into our loud black-and-white striped Ampeg amplifiers to the max, even in small clubs. Nowadays that kind of volume would get you fired from the gig before you had finished your first introduction… Anyway, we enjoyed every minute…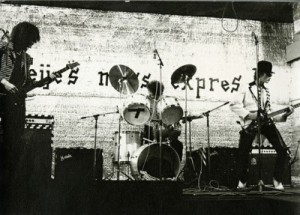 I then changed gears kind of in an extreme fashion: got myself a haircut, some 'decent' clothes and got myself admitted into the Conservatory of Classical Music in Groningen (where eventually I would not last…) Then I hitch-hiked into Spain, chasing a Spanish girl that I'd met and courted the year before. I did not find her, but I did find my true passion: Flamenco music! Declining on a hunch the invitation of two lovely German young ladies in Granada, I continued on my hitch-hiking journey, only to arrive in Cordoba at exactly the right moment namely to catch a free performance by flamenco singer El Pele – with whom I later struck up a friendship and who was the first flamenco-singer to initiate me into the difficult Art of accompanying flamenco song (el cante) and he was that night accompanied by guitarist Manuel de Palma (student of Diego del Gastor, the 'Robert Johnson of flamenco' if you will) and palmeros (hand-clappers) Gúeñi and Mori, two gypsies with whom I would become rather close in the years to come. This concert was being put on by none other than Paco Peña, and I soon found out that Paco organized flamenco summer courses for guitarists.
So that next summer, I travelled to Cordoba and took 4 weeks of classes (2 paid, plus 2 free on invitation of El Maestro himself) and it changed my life. Upon return to Groningen, I painted my apartment in white, with all the wood a dark Cordoba-brown, and locked my electric guitars in a closet, to fully concentrate on classical and flamenco playing.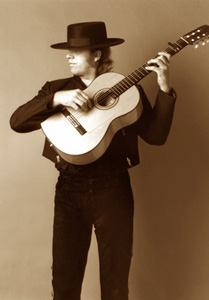 Well, that only lasted so long (blood being thicker than water) and I started another band called Cleopatra & the Shakin' Sphinxes. As big stunt, I booked us in a festival in Cordoba in the big amphi-theatre where not so long ago Paco de Lucia and Sabicas had performed.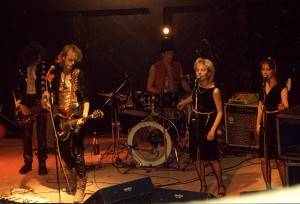 This was 1985, a pivotal year for me. In Cordoba I met and fell in love with a flamenco dancer from Boston, and struck up a friendship that lasts to this day with Austinite Gary Gibbons. Upon my return to the Netherlands I started performing like a madman to achieve funds for a visit to Boston. Where I got a call from Gary who invited me to Austin. This was my first visit ever to the USA and I fell in love with the place. Land of Opportunity! In Austin, the streets weren't so much paved with gold, but with something much better in my eyes: MUSIC!
My cousin had just been kicked out of the States after chancing it for 10 years without the correct paperwork, so I was not about to overstay my visa, nor was I quite ready to get married just to obtain the Green Card… So I returned to the Netherlands…
By that time I was pretty much performing flamenco shows all around town and then all over the country, so when tensions with my classical guitar studies arose, I was not afraid to tell them to ("censored") and years followed of performing in concert halls, bars, on TV and radio, and recording with many acts and even releasing my very own solo flamenco record "El Gitano Punky" and a record it was: the first flamenco guitar solo album ever by a non-Spaniard. It sold well, especially the later CD re-issues, even IN Spain!
Years of tours, shows, TV, recording etc followed, until my old friend Gary from Austin invited me over for another visit. It was during this visit that I met Joe Ely and got to play Flamenco for him. Joe didn't waste any time, immediately saw the exotic possibilities and ushered me into his recording studio where that night I cut the first track of what would become Joe's 'Letter to Laredo' album two year later. This is an album of which I am super-proud to be part of! A never-before-pulled-off-mix of country-rock, pedal steel, accordion, and Spanish gypsy style flamenco guitar. This is IMHO a truly great album. Rolling Stone included in their 'best 15 albums of '95' and Spin Magazine put us in the Top Ten. Kudos to Joe for bringing it all together. That year I moved to the USA on a work permit and started living in an old Airstream trailer… Together with my dog and my soon-to-be-wife Belen.
Wait a minute, where did she come from?
Well, hot on the heels of my two months in Texas during which time I recorded the vast bulk of my parts for 'Letter to Laredo' I returned to Groningen in order to finish a whole bunch of work (and replenish my bank account) and then went 'one more time' to Spain, to (as my dear friend Martin labeled it) 'once more dip my fingers in fresh olive oil'. This I did, generously helped by my great friend Juan Muñóz Plantón, and then I tagged a few days of vacation onto all the guitar madness and went to Sevilla for a day.
Which turned into two weeks, after the most important occurrence of my life happened. It was a bolt of lightning in a clear blue sky, the moment I met her. As I quoted his own lyrics to Joe: "She wore cut-off jeans in the July heat" and Joe, upon seeing the photos concluded: "Well, there ain't much you can do at that point" and so it came to be: there's a red line in my life, dividing it into 'before' and 'after', or as John Mayer says: 'And I can't remember life before her name'. Belen let herself be courted by me and we've been together ever since.
Ely's tours beckoned, Belen and I moved into the Airstream, I met my heroes Dave & Phil Alvin, Willie Nelson, Steve Earle, Bruce Springsteen, Dwight Yoakam, the Arc Angels, and even shared the stage with some of them. I met Mitch Mitchell, Buddy Miles, Marty Stuart, Ian McLagan or 'Mac' as everybody knew him, and Mac later became my neighbor and good times were had on his porch (I miss him dearly)
Belen and I started a flamenco ensemble 'Teye&Viva el Flamenco' and in the times the Joe Ely shows were spread thin, we performed much around Texas.
Then we released a CD called 'Viva el Flamenco' and the touring became international. So much that it was no longer compatible with Joe's band, alas.
(for many more stories and anecdotes, click HERE)
Belen and I obtained the Green Card and the US Citizenship, and we changed the name of our group to 'Teye&Belen' and performed all over the USA, in Canada, Mexico, the Netherlands, Germany, Turkey, Italy, and Spain. Our third CD was called 'FlamencObsesionArte' and included a beautiful video of Belen dancing underneath the sea that won the Austin Music Awards. Imagine winning with a video that had a less-than-$500 budget, amongst Sony Music and all them…
Then Belen and I pursued a dream that we'd been putting off because the touring etc was so enjoyable: we decided to settle down and start a family. And we were blessed with our daughter Lucia, and recently with our son Eric.
Of course, Belen and I immediately had to change gears and leave 'the road'… Around this time we also had started a hobby rock band called the Barbarians of Sevilla and I actually had built an electric guitar and an amp for myself, and the guitar got such great reactions (fistfulls of dollars in hand bidding reactions) that I decided to go build them in multitudes, at first all alone all by hand… Then I met some people who wanted to work with me, and some customers who wanted to buy but did not posess 'that' kind of money. Together with my record company boss Evert Wilbrink I started the Gypsy Guitar Corporation and we began making and selling guitars in earnest.
As Evert said it better than anybody: upon the release of the more affordable S- and the T-series: "Teye has in 3 years earned a 30 year reputation." For some reason apparently my guitars were the only ones in the playing field that completely forwent the sacred Vintage construction, while effortlessly obtaining all kinds of sacred Vintage Tones, but then so much more… Even Mr. Les Paul himself was truly impressed and I spent an unforgettable half hour with him in his dressing room in the Iridium-club on Broadway, NYC, to discuss construction techniques and the merit of diverse metals in respect to Sound. Unbelievable. He wished me all the luck in the world and stressed again how much he admired my guitar. Totally bright and on top of the world at age 93.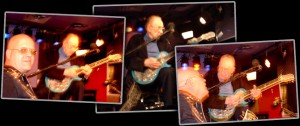 Evert ruled the Gypsy Guitar corporation from Nashville (where he lives with his beautiful wife) while I headed the big workshop in my back yard, which steadily grew from two employees in 2008, to 9 in 2013.  My wife Belen, while on family visit in Sevilla broke her arm, an event that in the States would pretty much have bankrupted us. She decided we should live in Spain, something we always planned for the future. So from that moment on I divide my time between my house just outside of Austin and our apartment in Sevilla. Another dream of mine, of having a house in the city and one in the country, has come true. My commute is kinda weird tho, and earns me many frequent flyer miles… In Sevilla, I design and engrave, and in Austin I build guitars. And just when I've become acclimatized, it's time to travel again haha!
My reputation as a builder and designer remained on the rise. I replaced the S- with the sonically superior E-series, presented the R-series as a more bare-bone version, and then the radically different 4x single-coil Gypsy Queen model guitar, and then basses both in Electric Gypsy and Gypsy Queen dress. I designed the incredible Coyote-guitar, but we totally lacked funds to launch that project. We then teamed up with a group of investors who made it all possible, and we presented the Coyote at the 2014 NAMM show, to enthusiastic response.
Evert and I found a new team of investors who actually had a LOT more than money to contribute: expert technical assistance (one investor's oldest son is now doing all soldering of MOJO-circuits, on PCB's made by his father) and a whole bunch of fresh ideas in marketing and business models. We partnered, and the next logical step was to free Teye from running the workshop. Teye moved to Sevilla where he now lives 100 feet from his new shop, continuing his design and building and engraving Master guitars.
Meanwhile, we moved the guitar-making workshop from just outside of Austin, TX to Nashville TN, where we found the ideal spot in a larger shop with more guitar builders and a veritable CNC-guru who now cuts all our guitars and basses in-house. We've found fantastic new co-workers, and our Shipwreck Queen Miss Kelli now is shop manager, ensuring not only perfect quality but also the best and most beautiful finishes possible. Kelli, Seth, and Sean have over-abundant passion and knowledge and precision to carry Teye's ideas and designs into the future. Everybody (and this is including former employees) agrees: the quality of Teye guitars is better than it ever has been.
The QUALITY of Teye guitars is better than it has EVER BEEN. That is not an easily achieved statement. I personally invite you to see if it is just my bragging, or if you agree. Beware you WILL be convinced, and you WILL want one.
Thanks for reading,
Sincerely,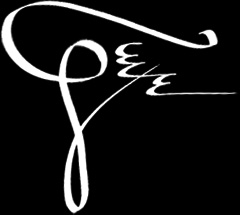 …
Oh, you want the anecdotes too? Click HERE for more…