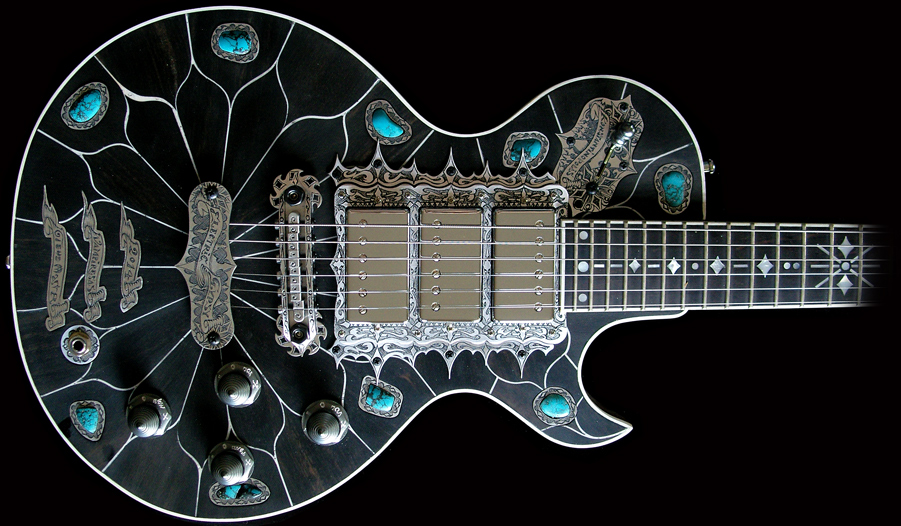 The Konstantinopolis – another truly original Teye-design, inspired by his many visits to the city (which is nowadays the Turkish capital Istanbul)
Moorish-curved slabs of figured ebony inlaid with the Turkish symbol for warding off the evil eye, every single metal part lavishly engraved by Teye himself,
topping a super-resonant Korina body with maple and padauk sonic inserts. Korina neck with Bedouin-inlay and hand-engraved headstock plate.
Teye's Tones are guaranteed by the custom Lollar pickups wired to Teye's complete New Electronics including his spectacular MOJO-circuit.
As chance would have it, both pictured guitars received a Vampire-themed engraving. These will 'bite' their way to the top of your collection…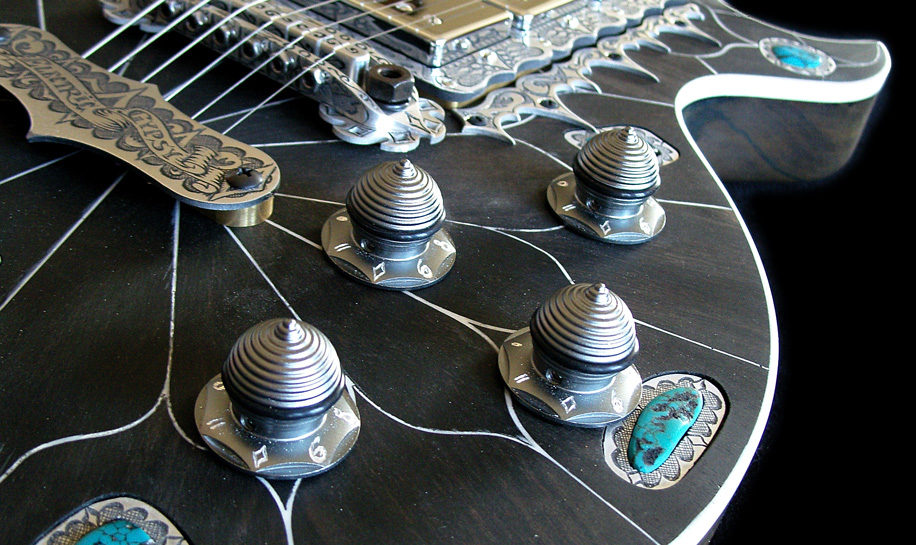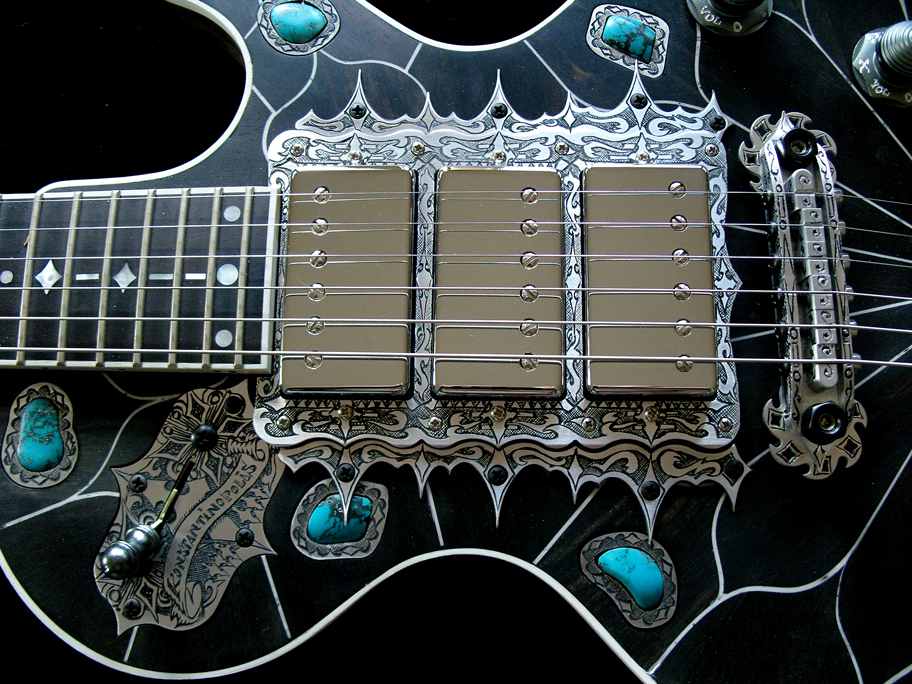 "A wild night-time horseride travelling to Count Dracul's Castle"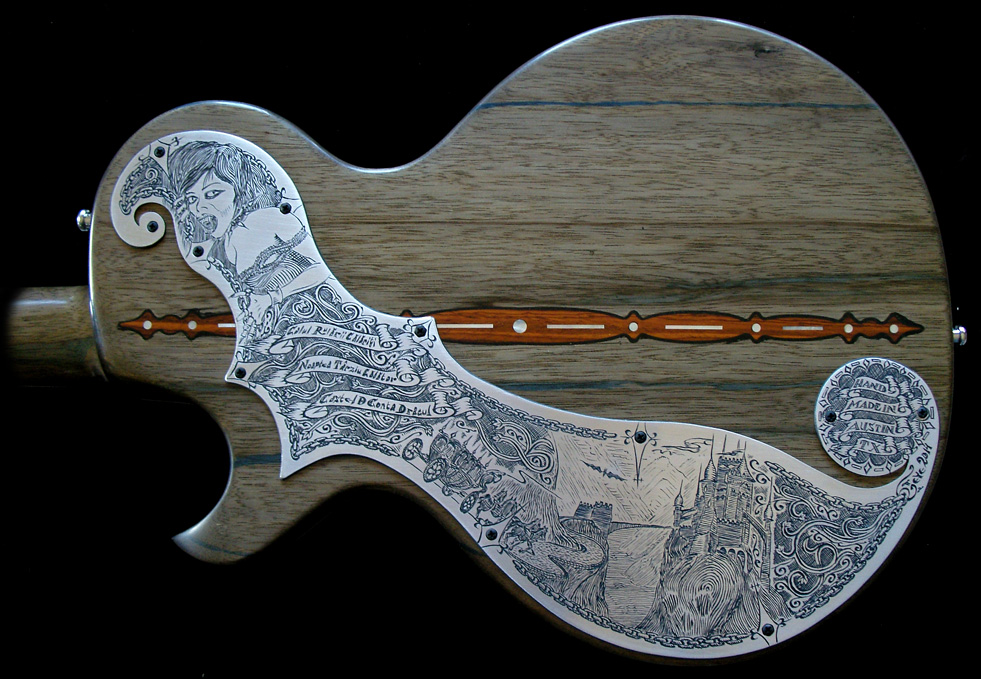 "These Vampire Ladies will suck your blood with passion"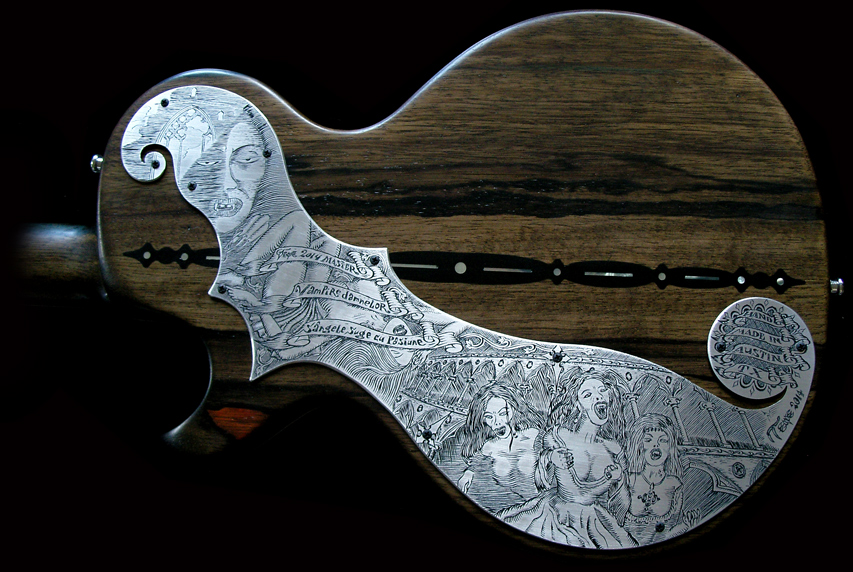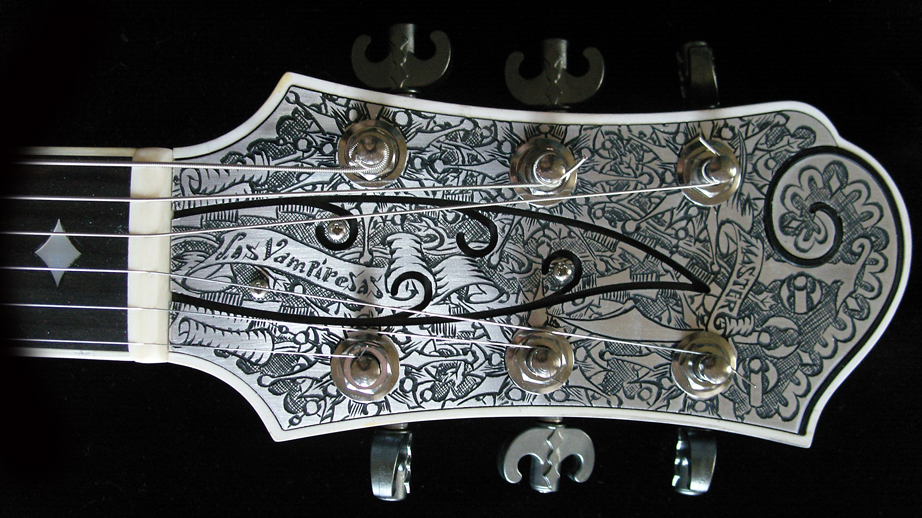 ---
(Rich Robinson of the Black Crowes playing his Teye Konstantinopolis)