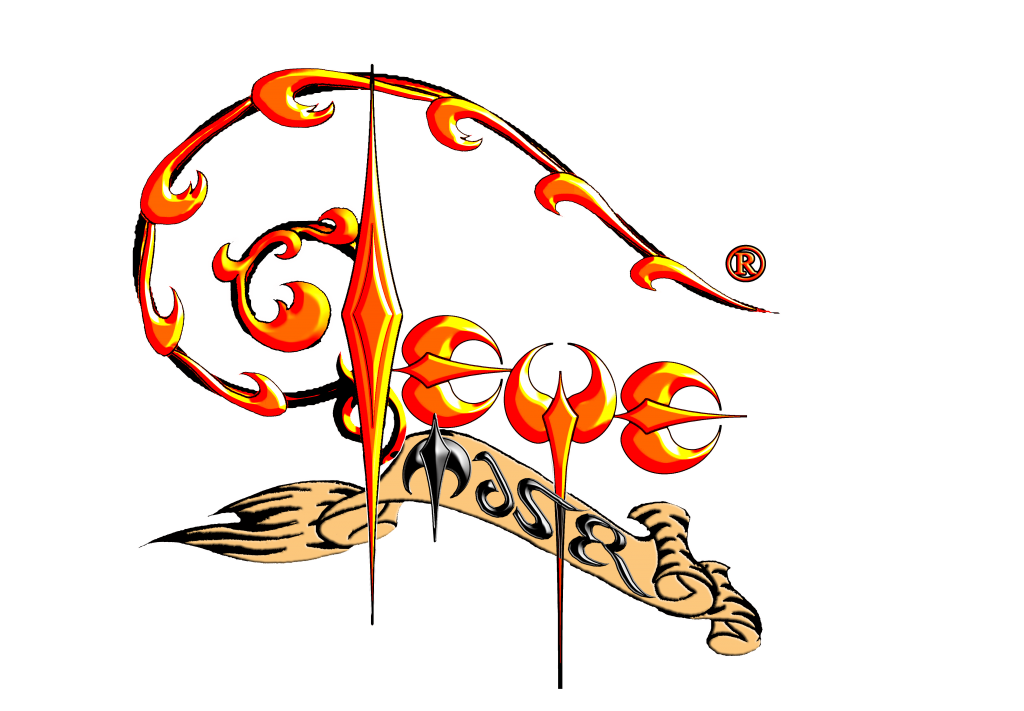 I started building my Electric Gypsy guitars all by myself in 2005. Back then these were the ONLY guitars I made, and when I began my team-built secondary and third line (called the S- and the T-Series) in 2008 and -09, my original all-own-made-guitars were now called the A-series, to differentiate them from S- and T-.
These A-Series were made to my model specs like the La India™, the La Mora ™, La Canastera™, La Perla™ etc. Models also available in S-Series and later in E-Series.

In 2014, I completely changed my approach and now only used my own inspiration to build guitars, "just because." These became my MASTER-Guitars and today I still build them this way, of course in close conversation with customers (for those who like to co-design their guitar with me)

But, all my original reputation was built on the A-Series guitars. So on this page, I invite you on a trip down Memory Lane:
A-001 – La India

™ (2005)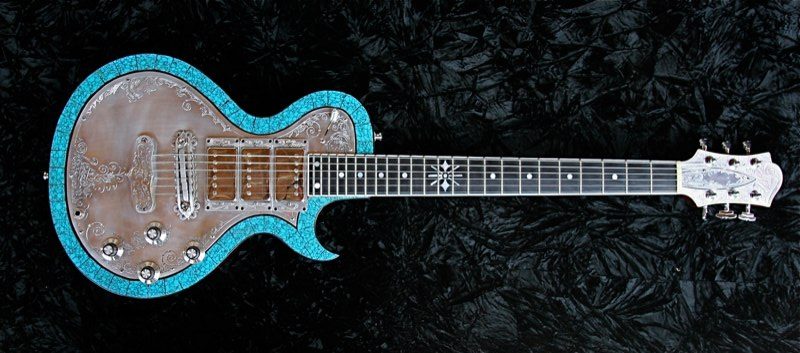 A-003 – La Mora

™ (2006)

A-022 – La India

(2009)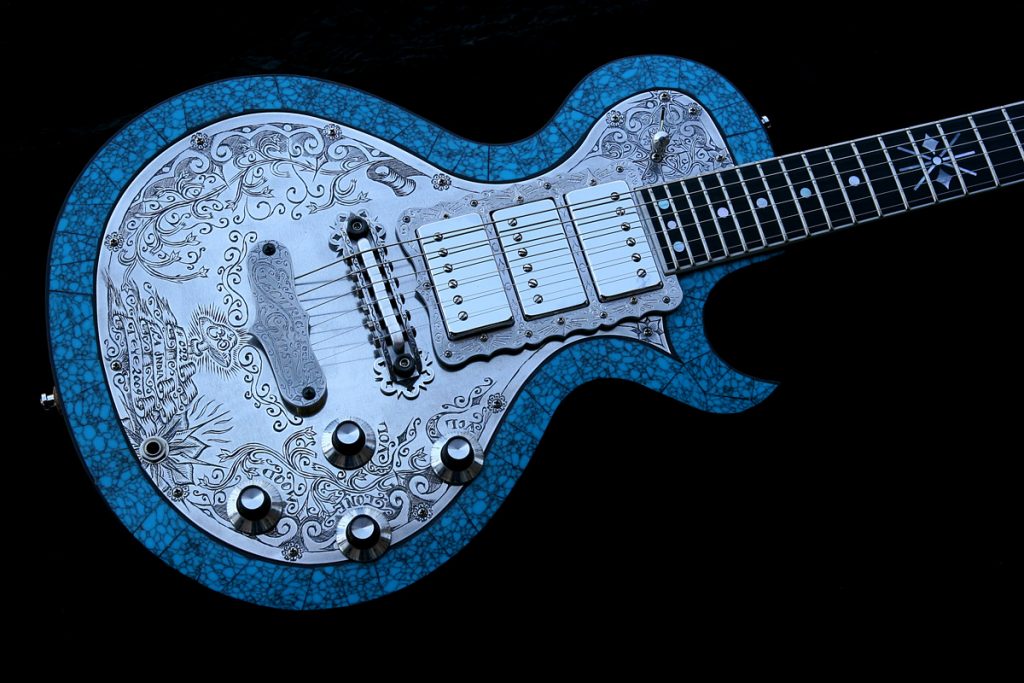 A-019 – La Canastera

™ (2008)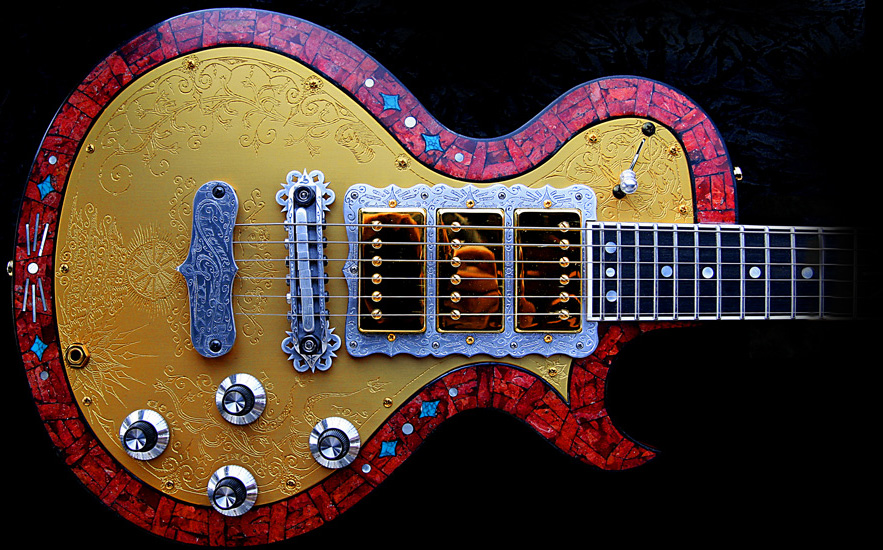 A-26 – La Mora

(2009)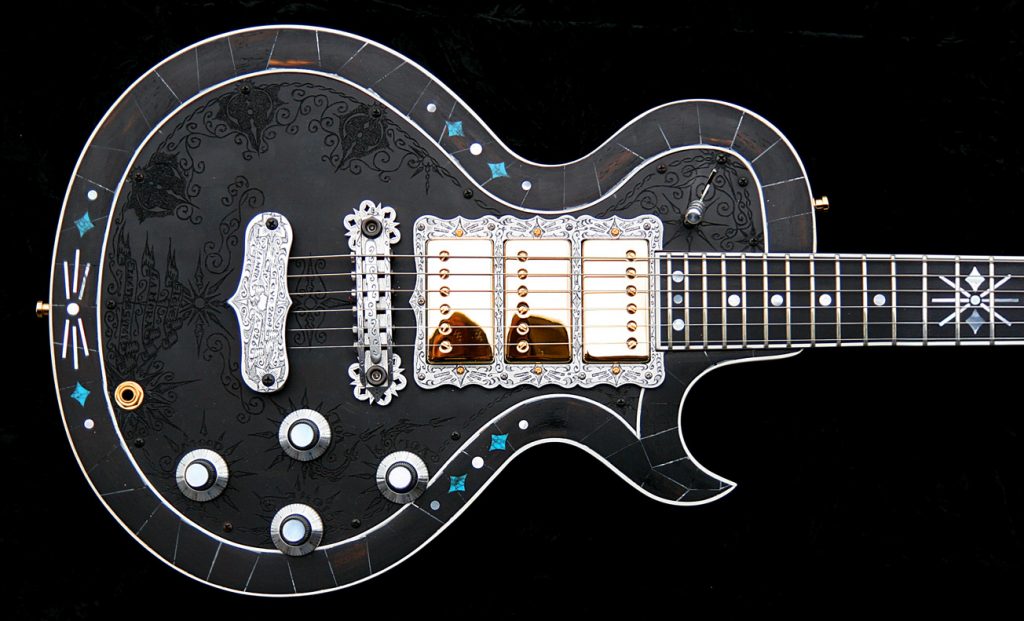 FS-01 – La Perla

™ (2008)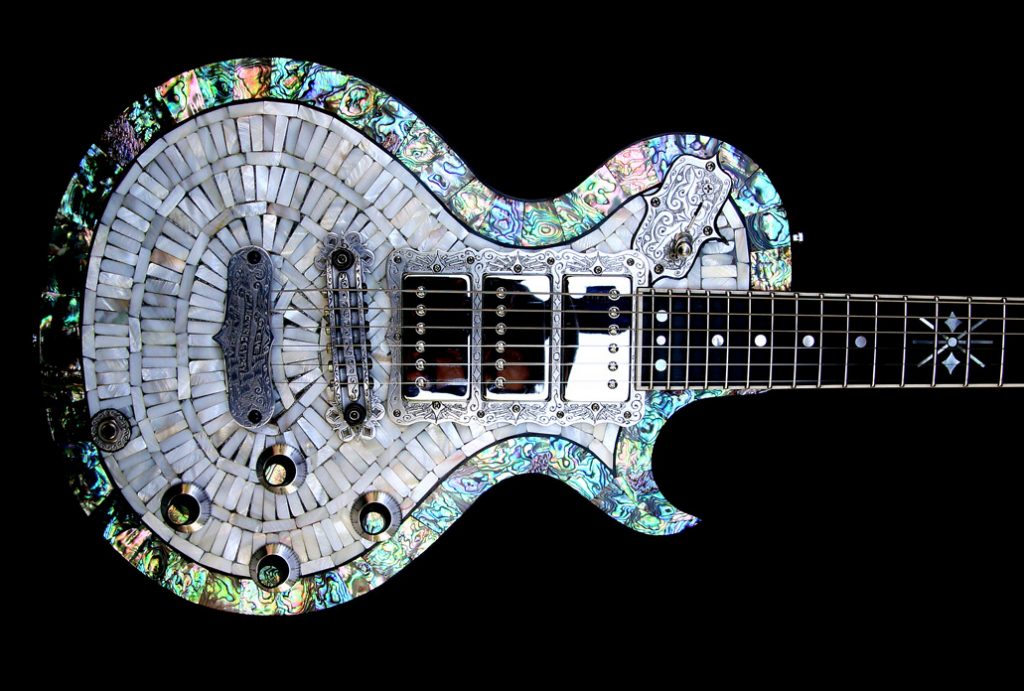 FS-02 – La Perla

(2009)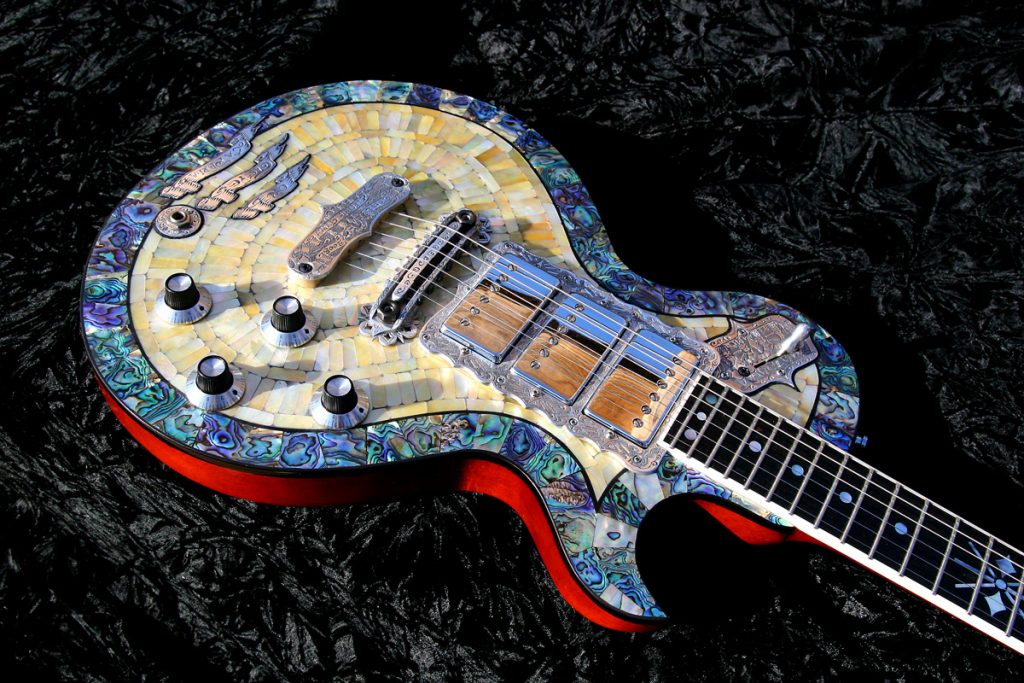 A-024 – La India Bass

(2009)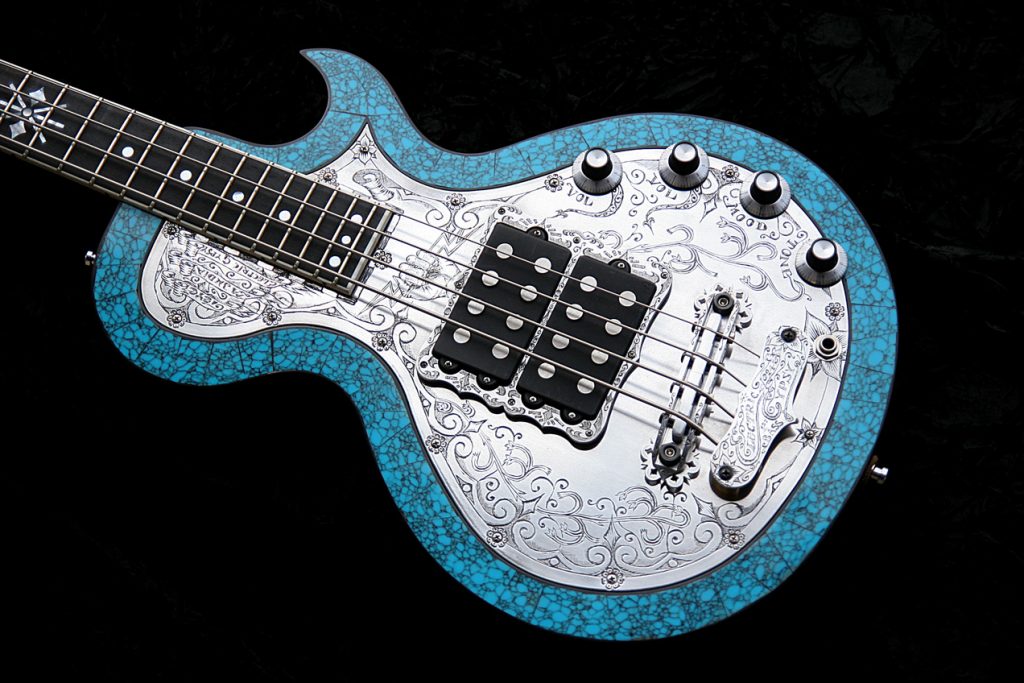 A-025 – La Llama

™ (2009)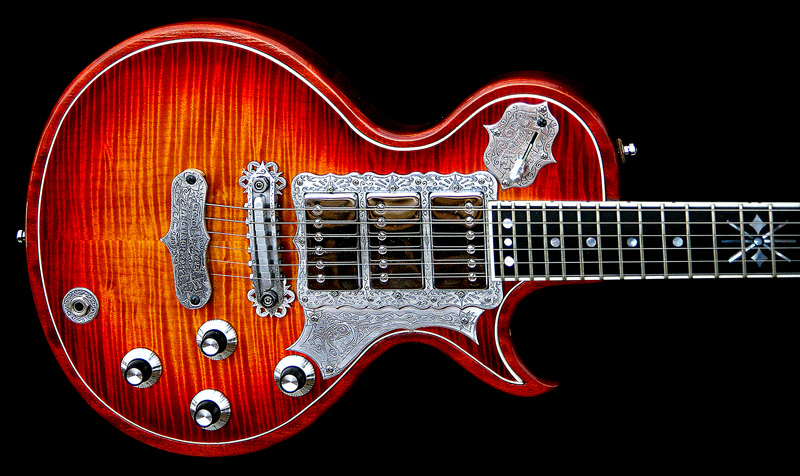 A-033 – La India Custom-Plus Bass

(2010)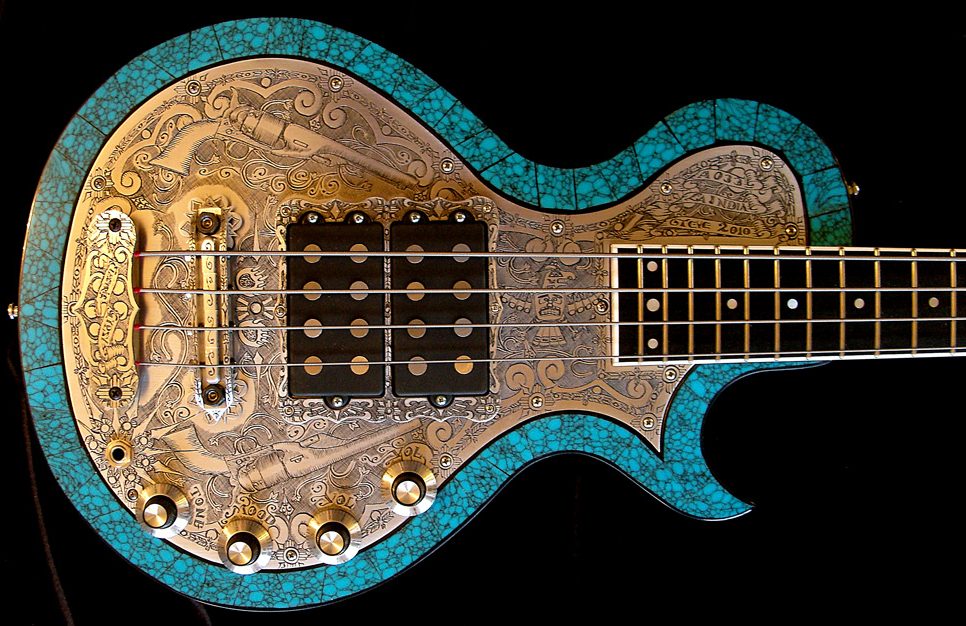 FS-06&07 – El Doblon

™ (2010)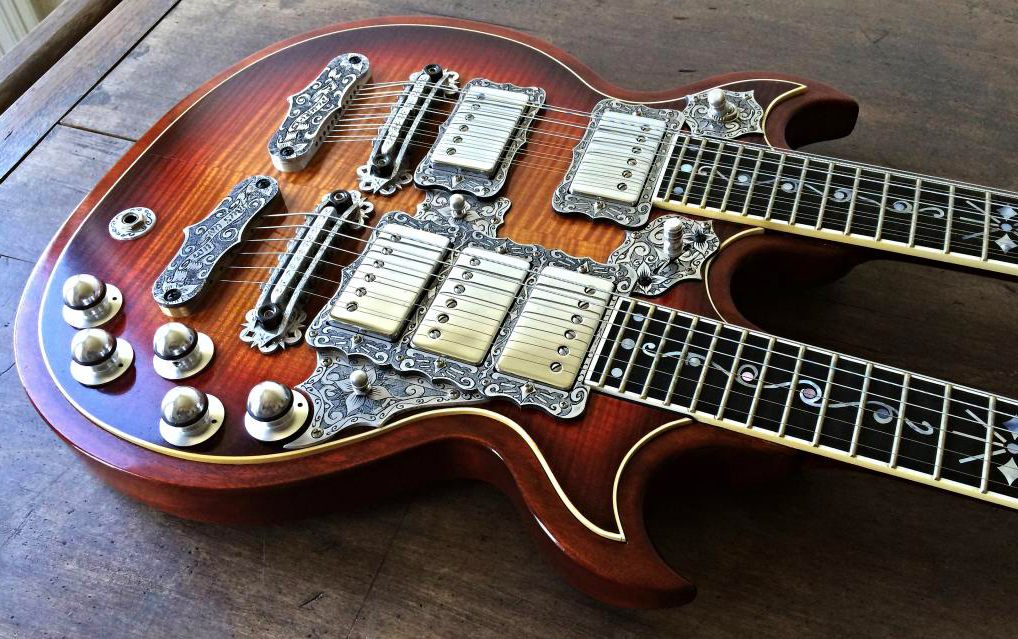 FS-11 and 12 – El Dorado

™ (2010)

Canadian Customer Constantin, very impressed with his first 'La Perla', threw a challenge at my feet with his new order: "Please just surprise and impress me!"
–
A-28, 29 &30 – Three Sisters

(2010)

And then I got a hold of some very nice Black Spalted Korina, and I made 3 guitars with it, nick-named the Three Sisters. Sister #1 was for myself, to replace my personal A-25 La Llama which business partner Evert had sold (!) – Sister #2 had been purchased by my long-time good friend Siep Wip, and Sister #3 had been bought by Constantin (see the El Dorado and the Konstantinopolis stories) Each owner had a lady of his choice engraved on the rear plate.
–
A-37 – Scallywag

™ (2011)

AKA the Keith 5-string: my first ever 5-string guitar, built upon a modified T-Series 'La Pirata' platform, replete with dedications.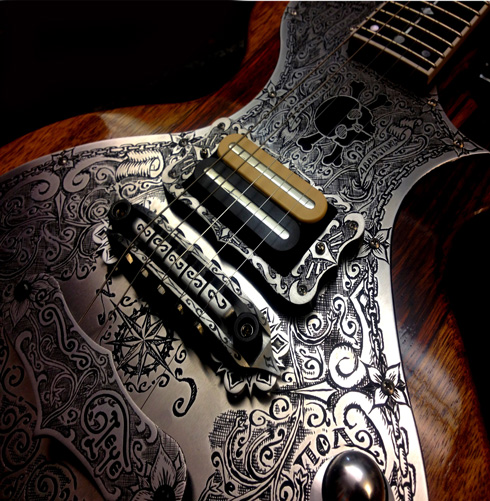 FS-16 – Konstantinopolis™ (2011)
And then Constantin challenged me again with another new order ("What are you going to surprise me with now Teye?") so I designed this: Using the name of the city where the emperor Constantine had established the Capital of the Roman Empire in the year 330. Modern-day Istanbul (AKA the City of Constantin, or Konstantinopolis) in Turkey, where the symbol to ward off evil is represented often by a metal-rimmed piece of turquoise…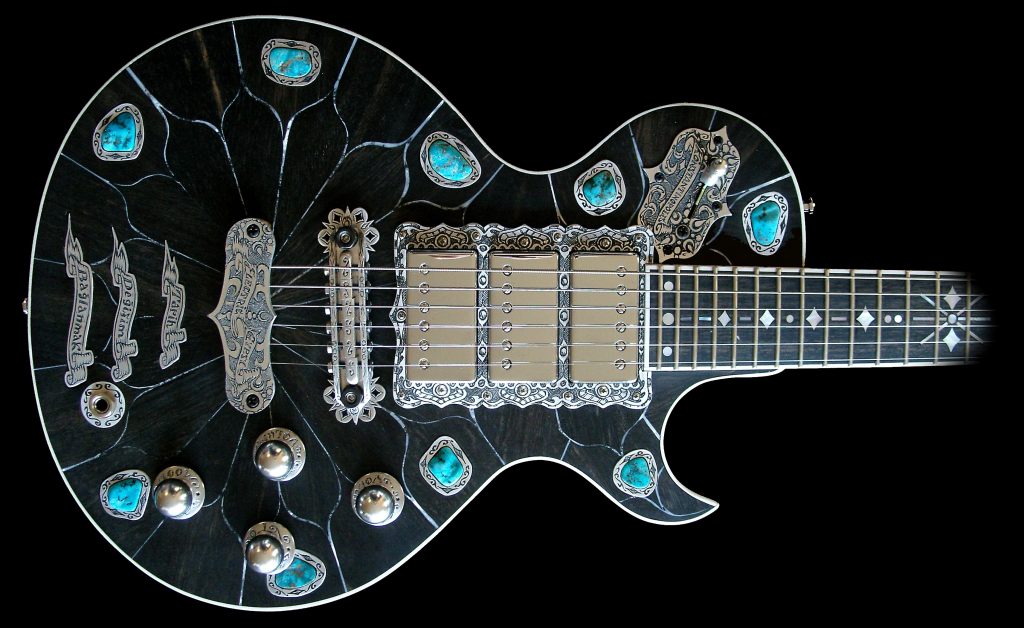 A-39 – La India Azteca

™ (2012)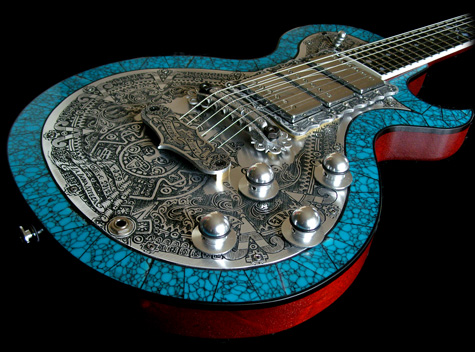 FS-20 – El Dorado 'the Lions' (2013)