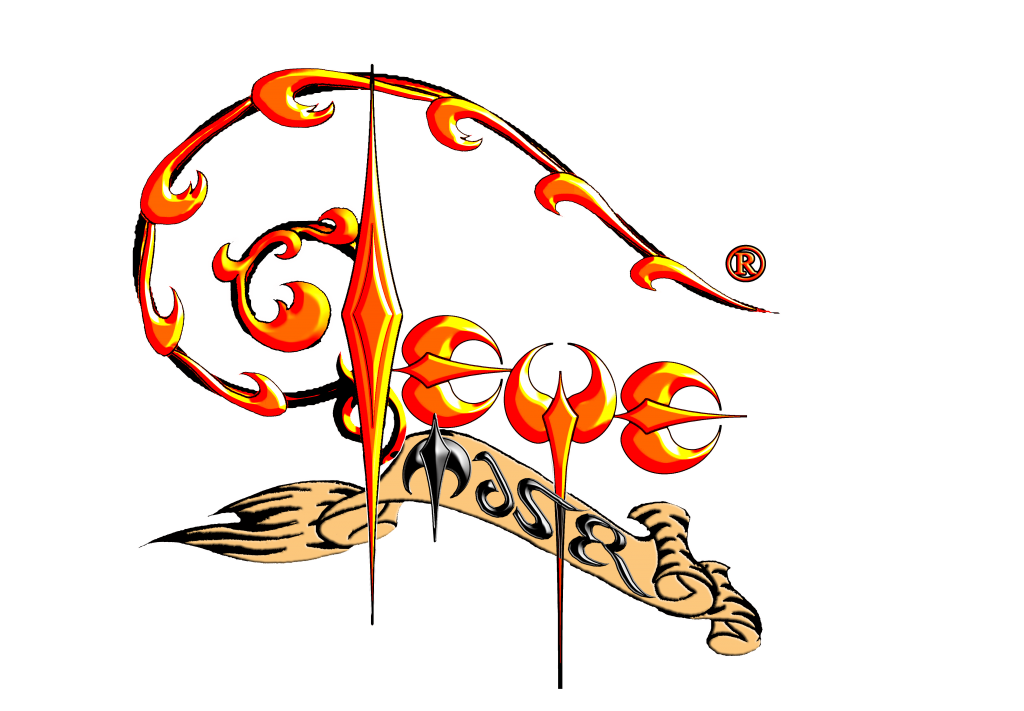 Again, as Luck would have it, creativity coincided with actual TIME ON MY HANDS.
Plus, I'm almost done with completely upgrading my workshop in Sevilla so that I can make my Masters just like I used to in the early days: all by myself, guided only by my own inspiration. From the very early days on, everyone agrees, that's when I do my best work.
And it looks like I've just started another of such periods! Older, wiser (?!) and better at what I do in every aspect but with less boisterous (youthful) energy and joints… I just played a show with my most recent build (the Gypsy Troubadour) and this brand new guitar already compares 100% favorably with every other Teye-guitar I have ever played. She plays better, sounds better (spectacular new pickups paired with a superior circuitry, which I then fine-tuned for the different pickups) and looks better – a more balanced approach of raw nature's materials and the engraved aluminum.
–
---
Teye Master Lupus Solitarius™ (2020)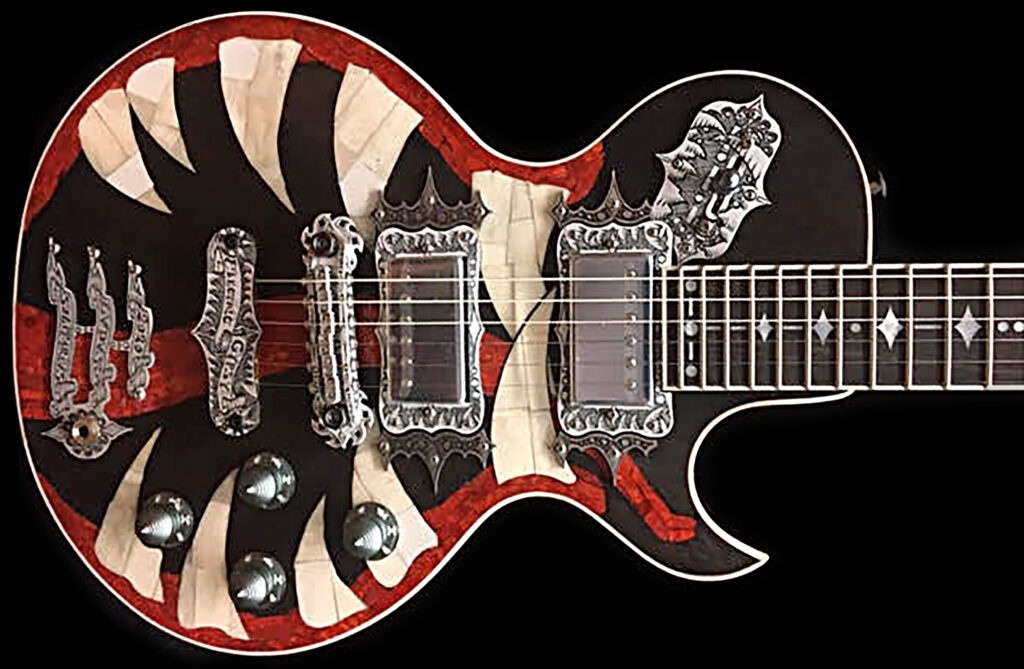 (more)
---
Teye Master Tempus Fugit™ (2020)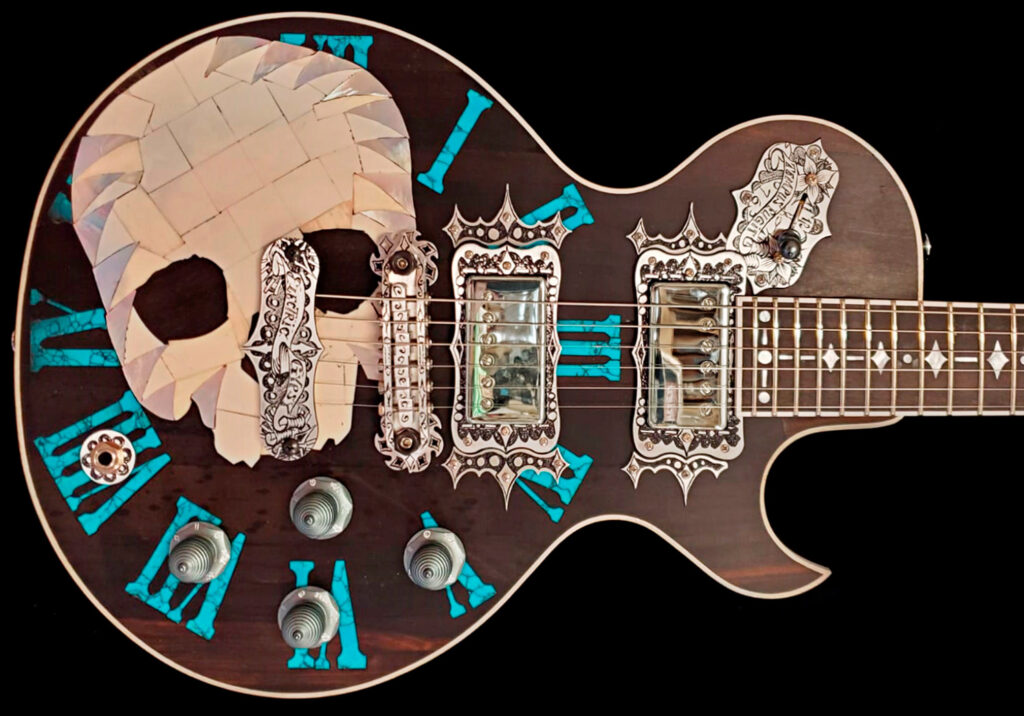 Teye Master Gypsy Troubadour™ (2020)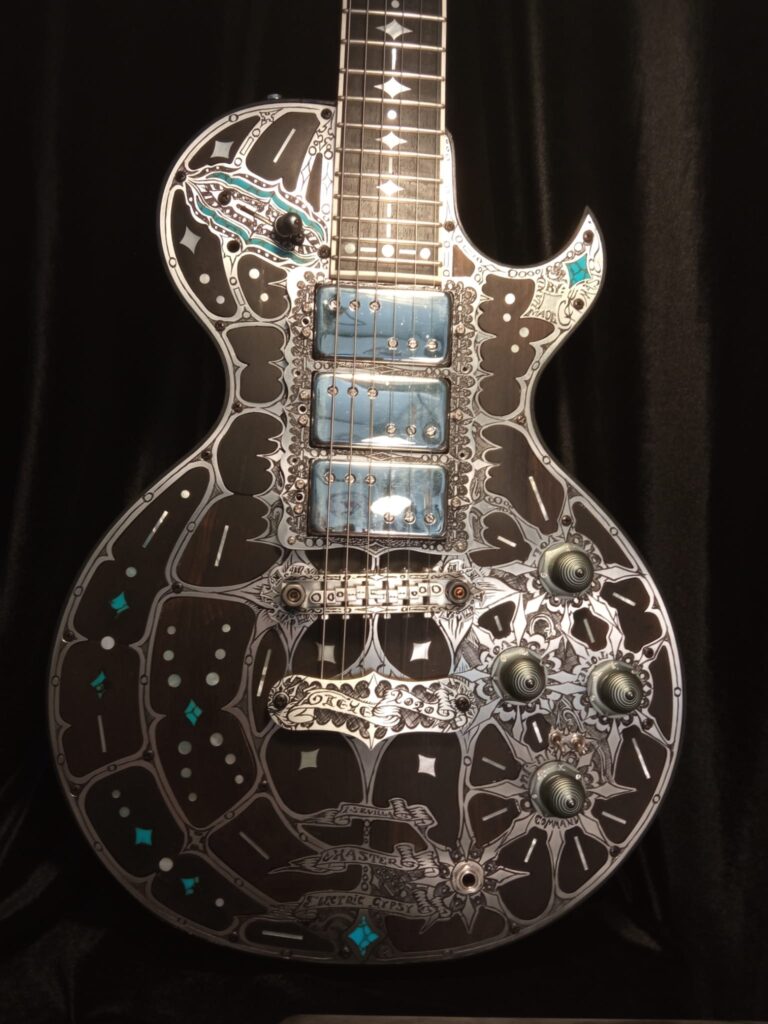 –