A crucial diference between my original A-Series and my Master Guitars is that the A-Series often were repeated models, while my Masters are built on ideas that I simply had: guitars that simply needed building so to speak. Now this distinction was never applied rigorously. But it does mark a definite shift, a change in my mentality. Having said this, I myself have a hard time distinguishing between the guitars on this page…!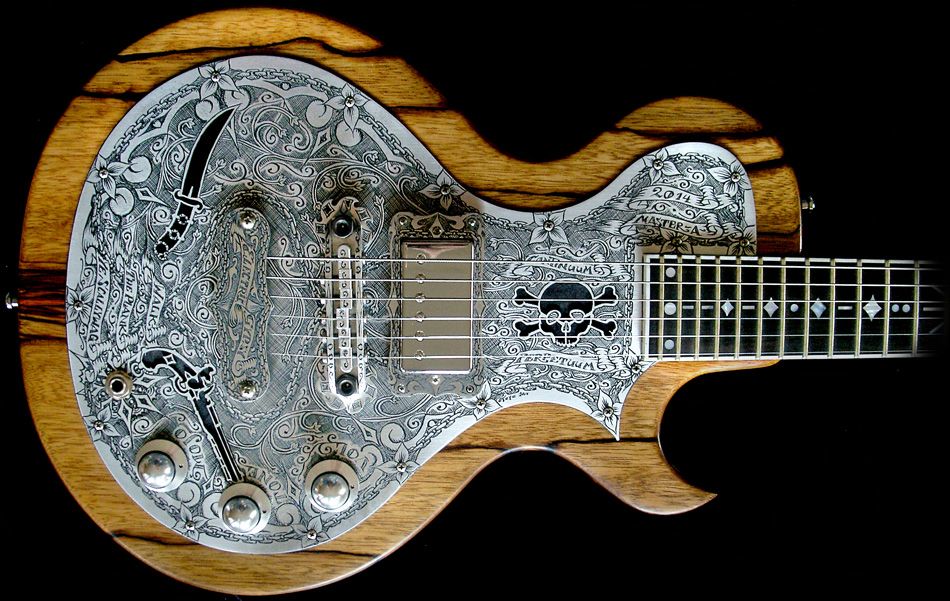 ---
A gorgeous totally Rock 'n' Roll single-pick-up 'La Pirata™' guitar in Teye's 'Scallywag™' make-up, with the skull, pistol and dagger graphics originally designed for Keith Richards.
Wildly 'Shipwrecked™' Korina body with elaborately hand-engraved-by-Teye body and head plates. This guitar cuts thru the mix as if it was cutting heads.
Scroll down below to find the guitar that Teye built for Keith Richards of the Rolling Stones…
---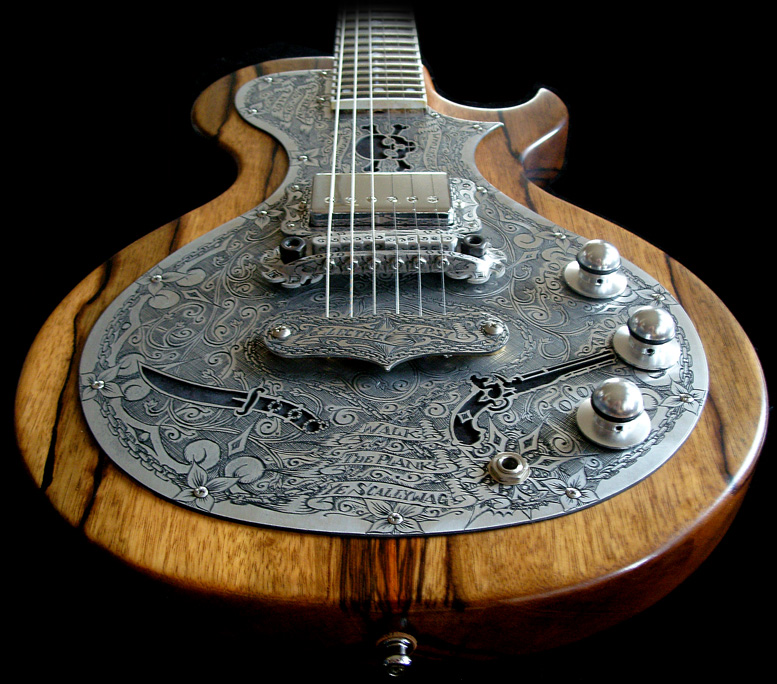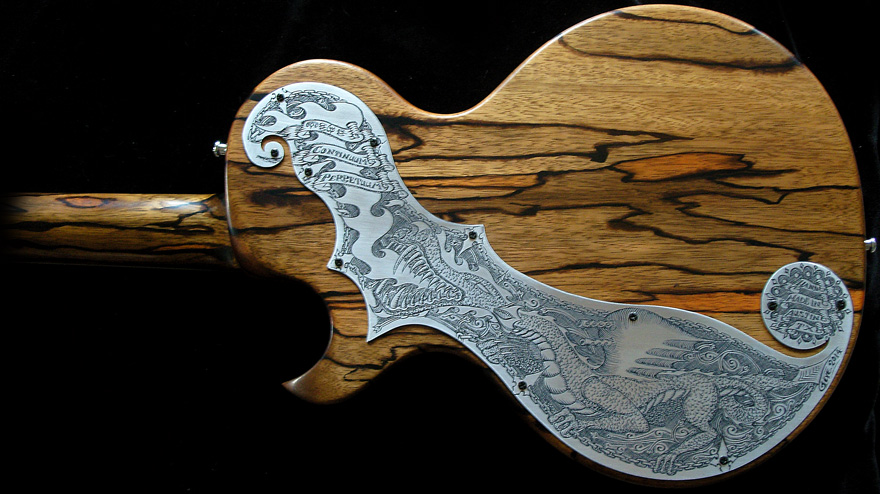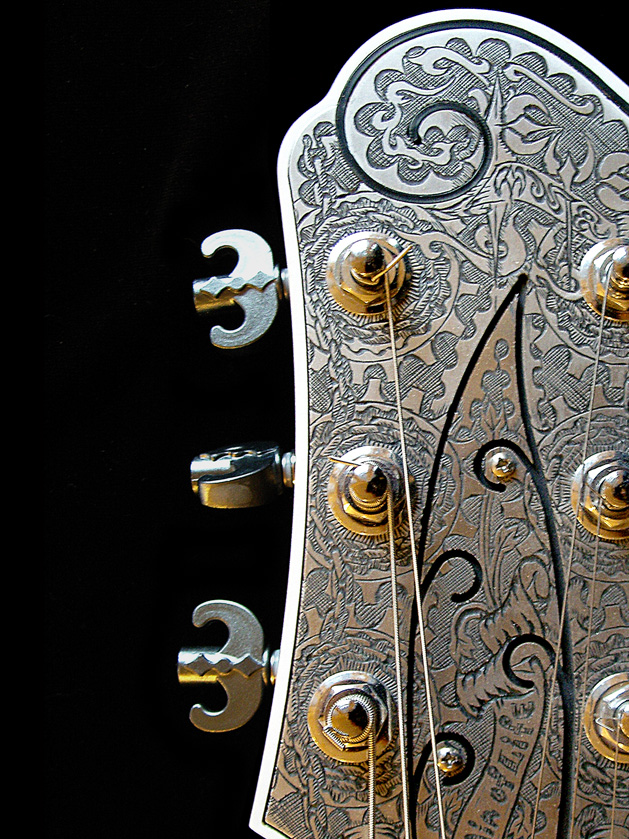 ---
A 5-string La Pirata™ "Scallywag™" for a very special player…