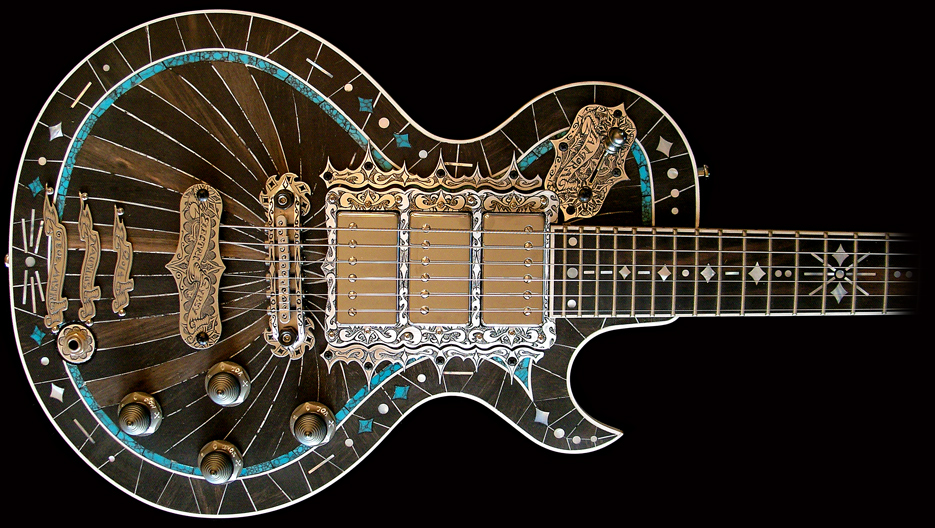 Luscious hand-cut blocks and strips of raw ebony with mother-of-pearl and Mexican turquoise accents
capping a resonant body of Korina, also Korina is the neck, with ebony fingerboard and Teye's Bedouin inlay
3 Custom Jason Lollar pickus wired to Teye's spectacular new electronics, with super custom knobs.
All aluminum parts hand-engraved by Teye personally, including Teye's proprietary bridge and tail.
A superb guitar in every aspect.