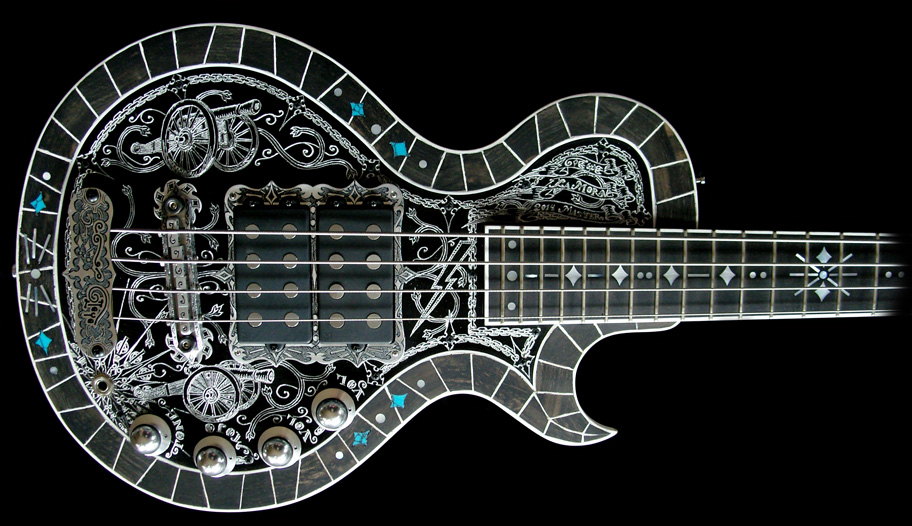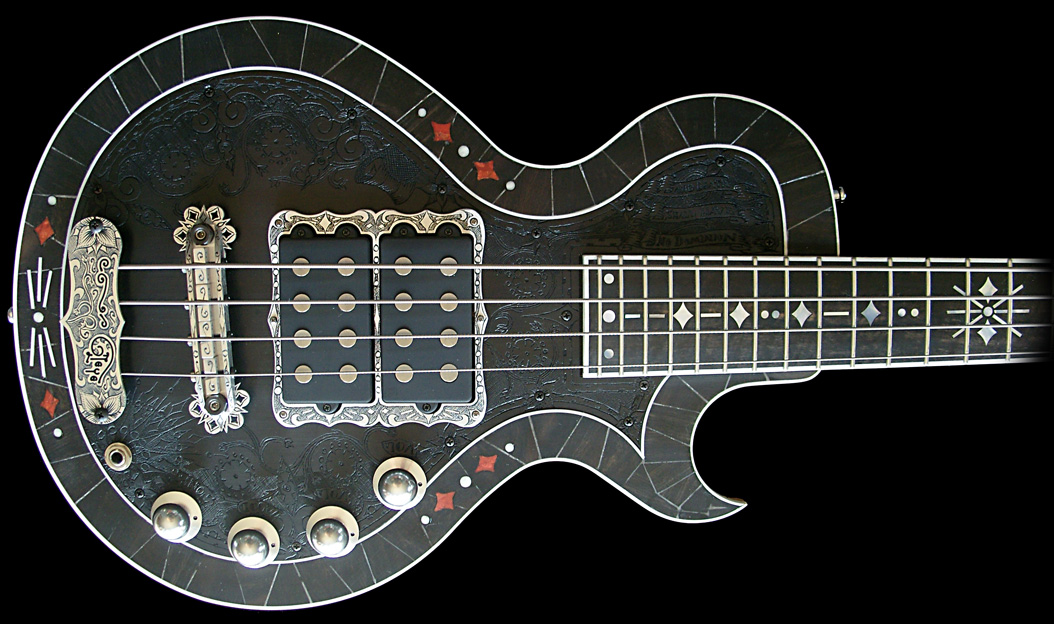 ---
Whether in black-on-black or in silver-on-black engraving, the La Mora™ bass is a mysterious stunner with the greatest deep growl outlined by superb definition
that you can imagine. Cliff Williams of AC/DC fame had but one reaction when he received his: …immediately order two more…
Two Carey Nordstrand custom wound pickups are wired to innovative Teye-electronics. The 32-inch scale adds tremendous low-end on Teye's design, plus definition that has to be heard to be believed, and the electronics make this one of the most versatile basses on the market.
Best of all, the electronics are completely passive, yet comparable in output to an active bass, due to the enormous resonant body design.
---