Full Details Here: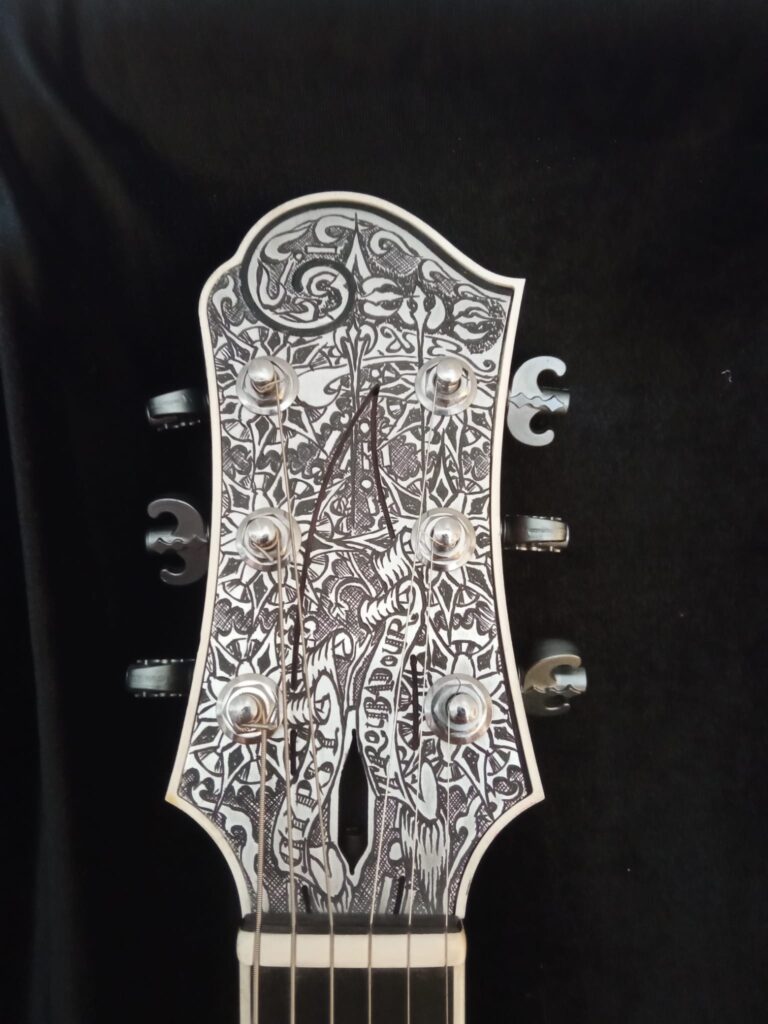 Gypsy Troubadour Story:
Please picture for a moment a substantial piece of my life's story. I was born in the Netherlands, from Frysk (Viking) parents. I grew up very happily always dreaming, and curiously always dreaming of Spain, spanish speaking Latin America, the Mediterranean cultures, and central in this all was the (spanish) guitar. In my teens and twenties I played rock 'n' roll electric guitar in a multitude of bands, but the lure of the 'South' never vanished, and my hitch-hike vacations usually took me deep into France, and Spain. And then by golly: I found it! I hitch-hiked into Cordoba, by chance walked into a flamenco concert (El Pele on vocals, Manuel de Palma on guitar, El Gueni and El Mori on the palmas (rhythmic handclaps) El Pele is I think only second to the Prince of the Gypsy Singers Camaron, Manuel de Palma was a student of Diego del Gastor – the Robert Johnson of Flamenco, and Mori and Gueni are still close friends to this day)
For the next few decades I studied, practised, learned, the (according to Andres Segovia) oh so difficult Art of the Flamenco guitar, and made myself a career out of it. I was able to obtain the US Green Card (and then the coveted Passport!) solely on the basis of my Flamenco Playing! And it was with the family of Gueni and Mori, and especially with their cousin Juan, that I was privileged to learn that difficult way of playing in the Gypsy fashion. I refer to the full story here. And so when it was time to build a very special guitar for myself, I chose to icorporate that story into the theme and the engraving.
All this starts one afternoon in 1981, when I hitch a ride from two German bearded hippies in a beat-up Deux-Cheveaux, and when the N-IV went along the Guadalquivir in Cordoba, I demanded they let me off right there, unusual because they were going to carry me 6 hours further to Madrid. I saw a sign reading 'beds' and that became my hotel in Cordoba for the next decade.
I walked to the Mosque and got a peek via a side chapel, the Mosque was closed for the day. So I went to see the El Pele performance, put on by Paco Pena, world famous flamenco guitarist who later became my teacher, and friend. I went to study with him the next year, and it is the Mosque that needs to be considered my starting point, that is why it is so prominently figured on the back plate.
Then – for I was privileged to become a Gypsy Troubadour myself, thanks to the musicians that I drew around the campfire: Juan on the guitar, Gueni singing, Cheri and Mori clapping, and their sisters providing los jaleos and the food, of course I walk into their campfire circle, the 'Welcome late-night visitor' accompanied by my wife and our dog.
For the front, I adapted the theme of my 'Scheherazade' guitar to the shape of my original Electric Gypsy model, and I believe she turned out to be the best looking guitar I ever built.
I was always curious to the late-sixties Fender humbucker, designed by Seth Lover (who a decade earlier designed the PAF for Gibson) and I went to some videos that compared the original, Jason Lollar's one, and some others. I went there to draw the conclusion that the Lollar was the best, me being a huge huge fan of his work and philosophy, and came away with a new favorite of mine: Jaime Campbell of The Creamery pickups, from Manchester England. Anyway, some back and forth, and I ordered a trio. These are not cheap pickups! Hear more about the underlying technique here – if you're at all interested in that kinda stuff:
I also found out that I would need to re-design my electronics for those very different design pickups to work correctly with the MOJO. And in any case, that MOJO had sorta let me down* during rehearsals with my Spanish band Rattlesnake, so I was actually already in the process of doing some re-designing!
*We play a rendition of perhaps my favorite of all Jimi Hendrix songs called 'Angel' and altho Jimi himself probably recorded that with a Gibson guitar, I strive to create a more Stratty-like Tone for this. But it remains difficult to find the balance between 'thinner' and 'no-balls', my friend and fellow Teye-player Jorge Otero from the North – of Spain – usually switches on a boost pedal when rolling down his MOJO control. I'm not much of a pedal man, so I decided to do a re-design of my MOJO control. It is difficult to improve on the MOJO (just like it was difficult to improve on the Mood) but in the end I succeeded! Presenting the Ju Ju Command…
And what better guitar to test all this on than the Gypsy Troubadour! I'd made her using some rejected parts (Hey! I'm the designer and star builder, I've made fantastic guitars with parts that weren't according to the official measurements, I just did some more hand-sanding and they all turned out fine!) and this made her for me the ideal testing ground. Plus, it was clear from the beginning that she would be mine.
So I've played her at rehearsals on my Egnater amp, and live on my heavily personalized Ampeg amplifier, and she sounds simply fanastic. She combines a little more bite with more warmth, and more focus to the Sound by some other tricks I put on her, just a little punchier.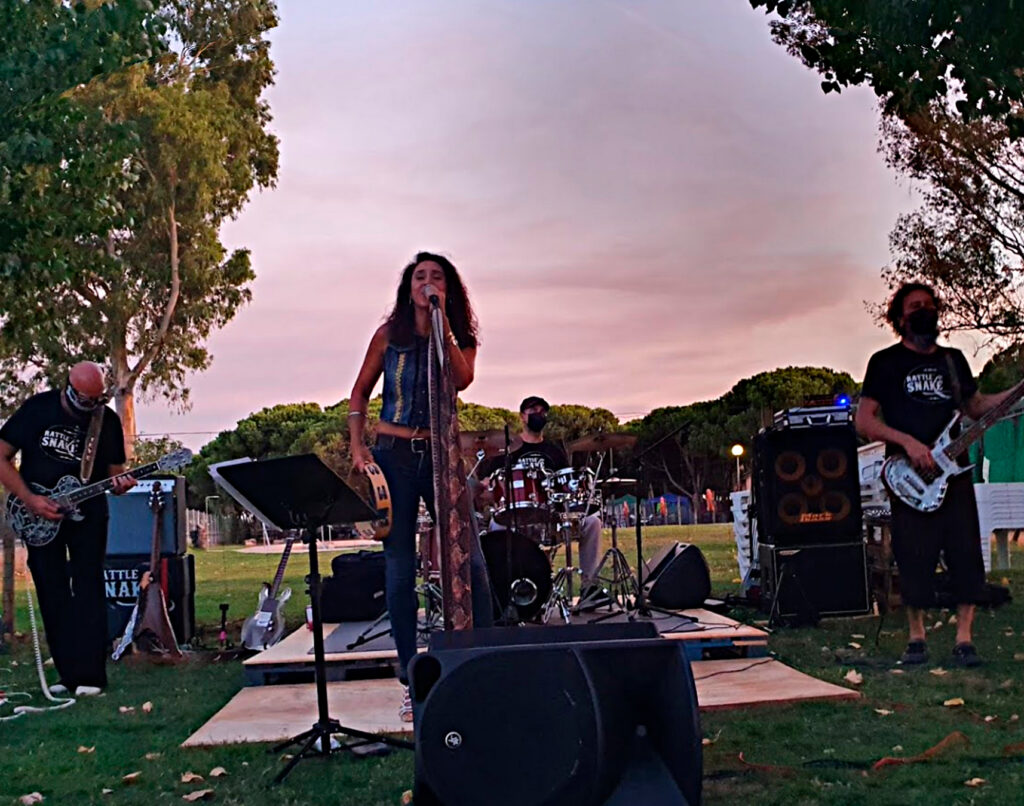 Matter of fact: the people in – and around – my band were so blown away and impressed, that I have already started on a second one, which will be like this one except for one detail: I found a spectacular piece of figured ebony for the fingerboard, and that is already on this second Gypsy Troubadour.