I'm restoring the 120-years-old chess set that has been in my family and was given to me by my father, to great luster. And am also designing and making new chess sets of similar great allure. Please enjoy the 120-year-old set in these pictures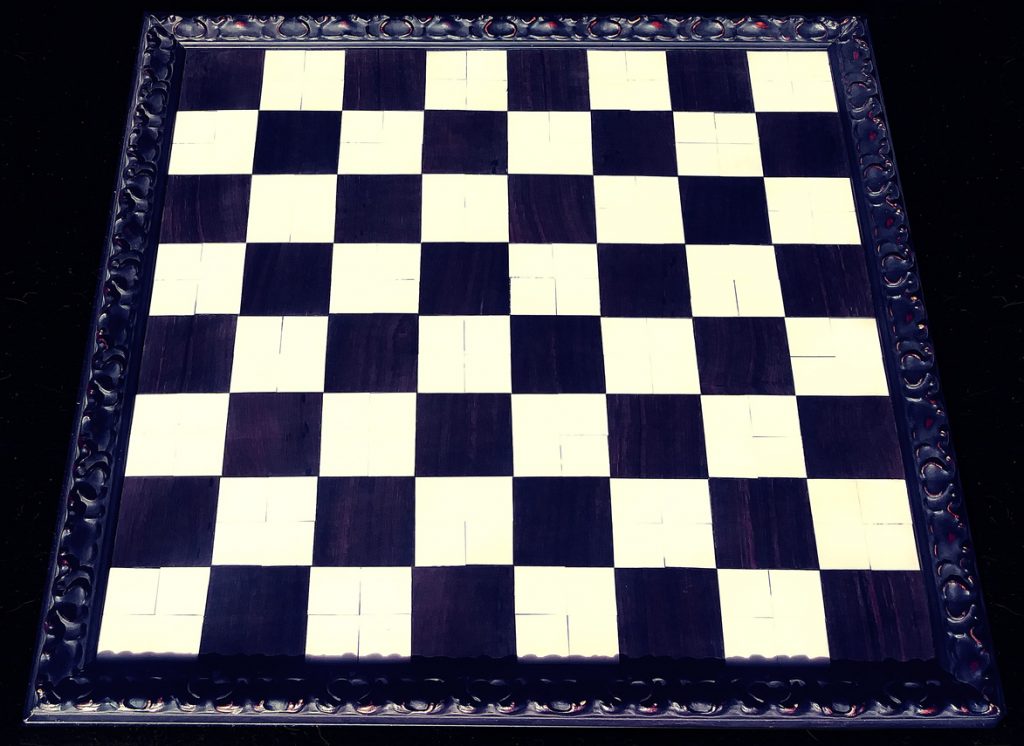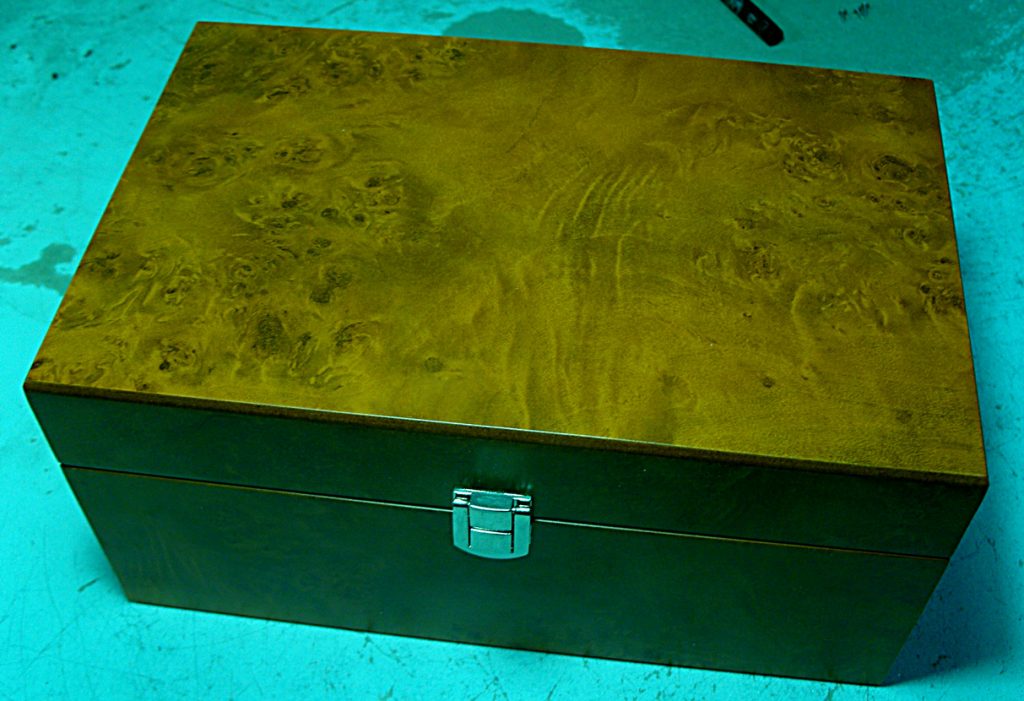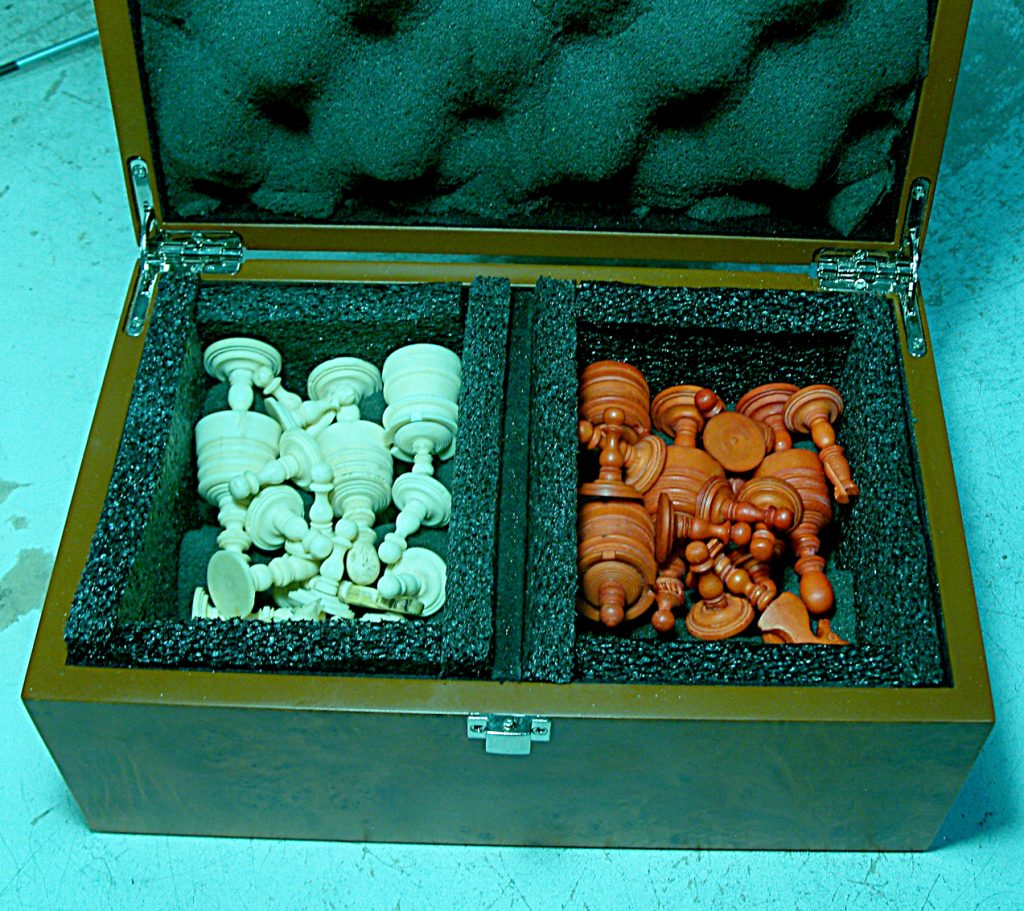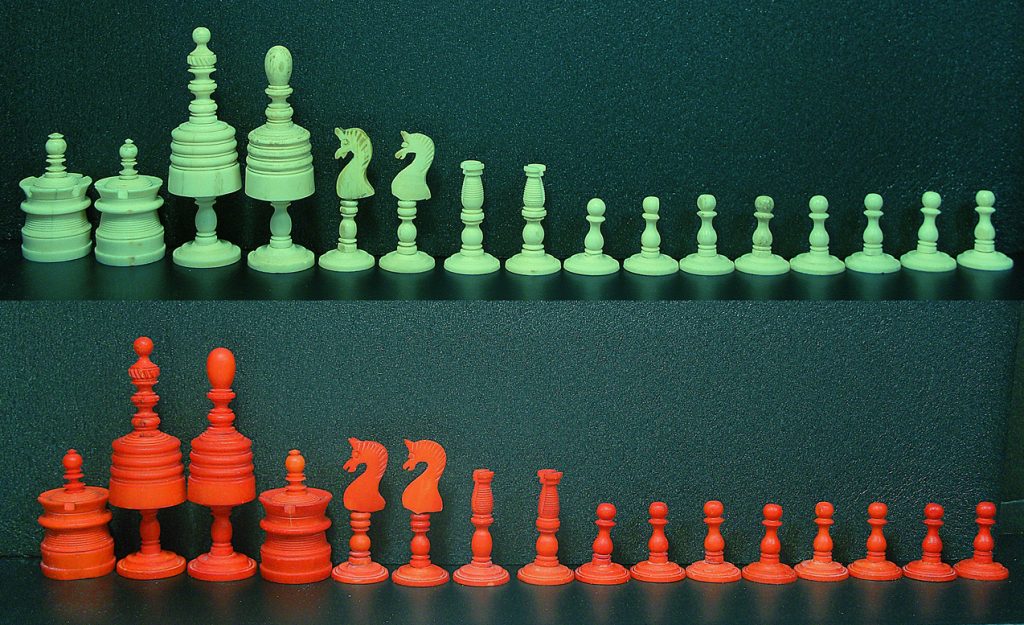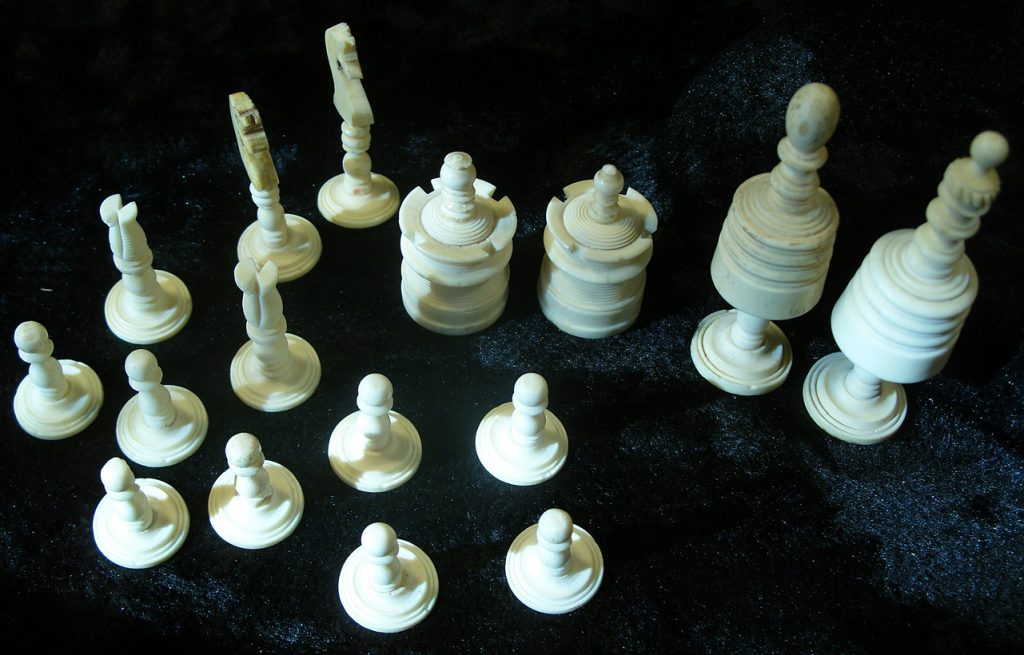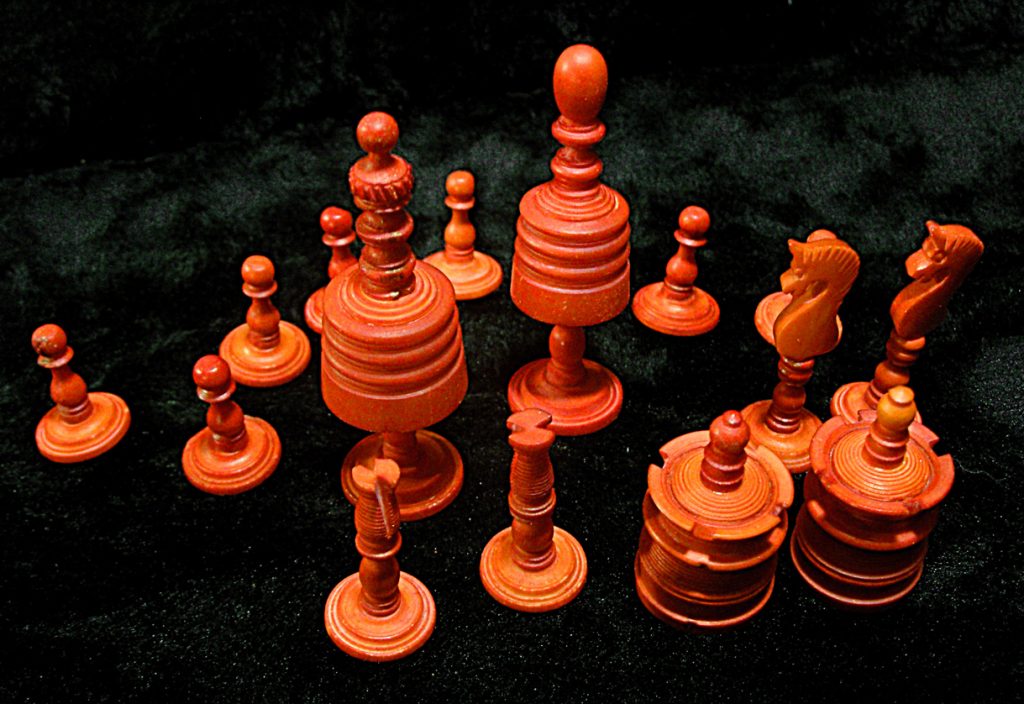 EXCLUSIVE ONE-OF-A-KIND LUXURY 120-YEAR OLD CHESS SET. Condition is Used.

I am selling this 120-year old chess set that has been in my family for that long. My sister and I actually learned to play chess on this set and many a family evening was spent with it, learning and perfecting our skills in the game. The pieces are made out of natural animal bone, one side is uncolored bone, just the natural ivory color; the other side the bone is dyed in a rich red. My great-grandfather bought this in Fryslan, the northern part of the Netherlands, and it is very probably either of Dutch or more probable of German make.
This ivory-and-red chess set was given to me by my father many years ago and I have finally gotten around to making a decent board for these gorgeous antique pieces. The board I made from ebony wood, and beautifully contrasting animal bone. This board truly complements and enhancesthe regal beauty of the antique pieces, everybody who sees it agrees. Forreference: the King is 8.3 cm (3 ¼ ") tall, and the board is 41.4 cm (16 ¼") square incl adornment: the actual playing field is 36 cm (14.2″) square.
I do not have any documentation on the origin, nor the age of this chess set, other than my sister's say-so. I do believe my father had one piece restored (the white knight) and some pieces show signs of cracking by the age of the bone. I can provide pictures. And you are welcome to come and inspect the item!