Teye's Basses
Teye has always found the traditional bass neck joint to be too small, short, and flimsy, and has found the neck-through construction not resonant enough. So he's developed his own neck joint: Teye's bass necks continue all the way into the pickup pocket.
Why the two pickups so close together? Well, in this way, combined with Teye's clever all-passive MOJO circuit, he achieves all the sounds he really wants: from Jazz Bass sounds, to punchy Sting Ray tones, and the player can dial all this in via Teye's magic MOJO-control!
Teye Gypsy Queen Basses
---
four-string (here shown with 'lady' front-plate design and Shipwreck® finish)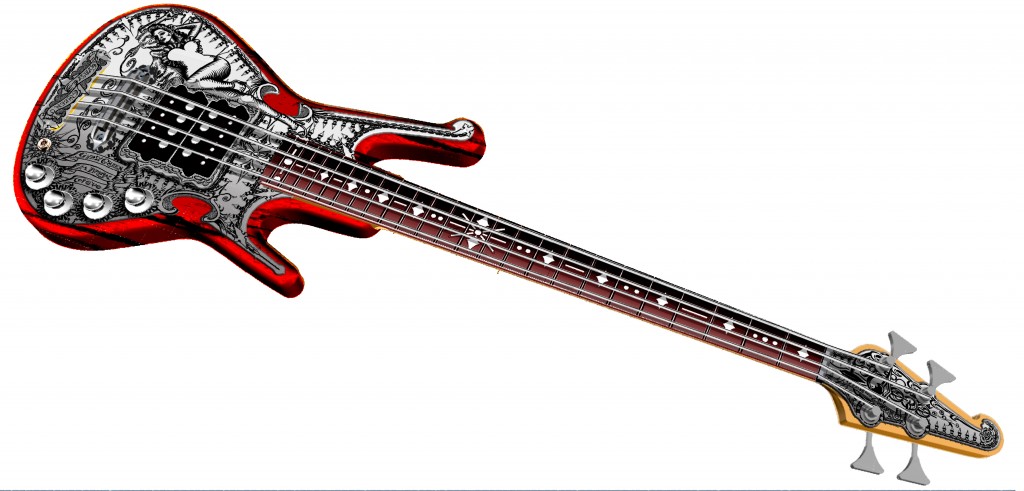 ---
five-string (here shown with 'Pharao' front-plate design and Shipwreck® finish)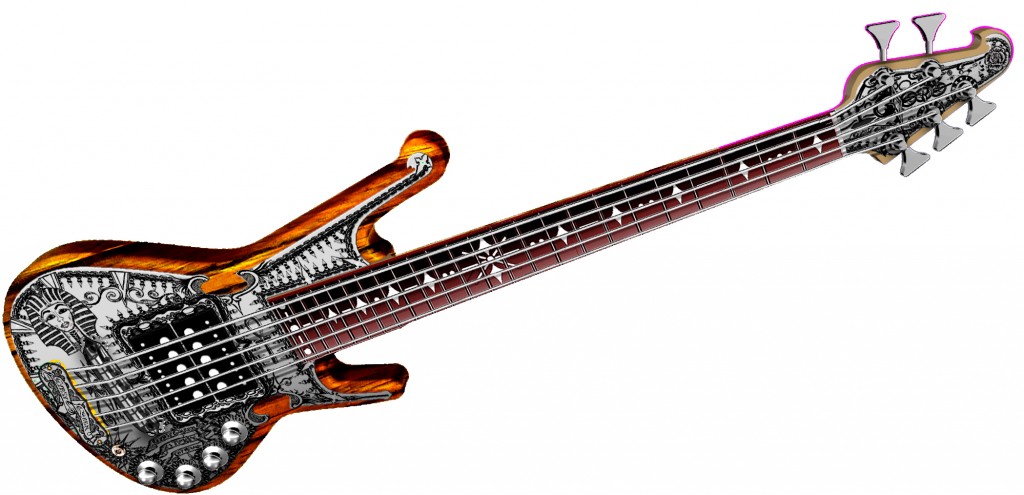 SPECS of the Gypsy Queen basses:
select Spanish Cedar body
select Maple neck
2x Carey Nordstrand custom wound pick-ups
Teye proprietary custom Bass-version MOJO-electronics (go from punch to smooth)
Hipshot Ultralight tuners
Teye proprietary super-sustain bridge and tailpiece


---

---

---
The Story: When Cliff Williams(AC/DC) received his first Teye-bass, a superb Master series "La Mora", his immediate reaction was to order two more basses for him to be used on the road. Cliff had a few very specific guidelines on how he wanted those basses to be. Cliff and Teye then started an exciting conversation on how to incorporate those ideas into the general design. The resulting bass is a great very user-friendly instrument and is now being offered as our new Super Coyote® bass.
First: the four string. Then, when time permits, a five string version.
---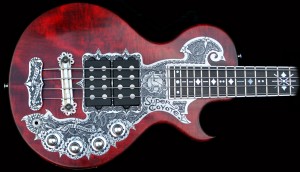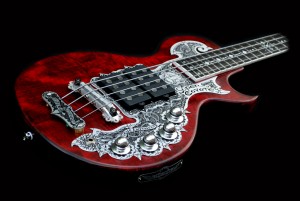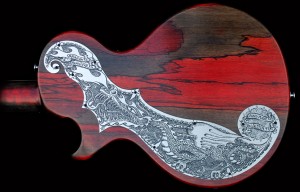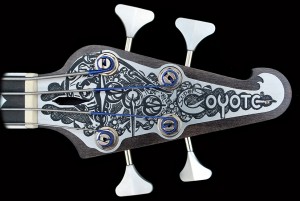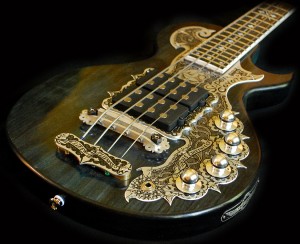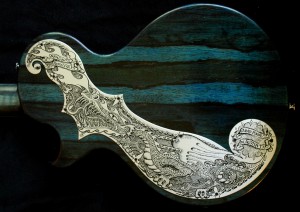 (these two basses shown with optional Dragon engraved rear plate)

---
Specs:
Body wood: select Mahogany, with Padouk cap
Neck wood: select Maple
Fingerboard: bound Ebony with the Teye-inlay
Scale length: 32"
Nut width: 1.65"
Aluminum plates: Acid etched, Teye's A-series styled artwork
Bridge: proprietary Teye SuperSustain-bridge
Tailpiece: proprietary Teye SuperSustain-tailpiece
Tuners: lightweight Hipshot
Pick-ups: 2x Custom-wound Carey Nordstrand
Electronics: 2x Volume; Master Tone; Master MOJO™
Control knobs: proprietary Teye knobs and switch tip
Finish: Teye's hand-rubbed Luthier's oil finish with Shipwreck®